Change search
Looking for hotels in Venezuela, Caripe (Las Delicias). From 23-09-2014 to 24-09-2014.
1 room for 2 guests.
We found 1 hotels for you. Price is average by night.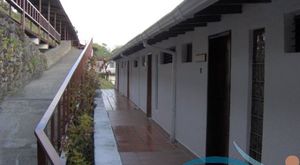 Bungalow Hotel Niebla Azul
Las Delicias
From US $ 22.32
Complex tourist area with the goal of provides recreation to the visitors. It's located in the north part of Venezuela, where all the year is spring. This Inn is ...
More info